August 2017 Customer Carts - Victor Luna!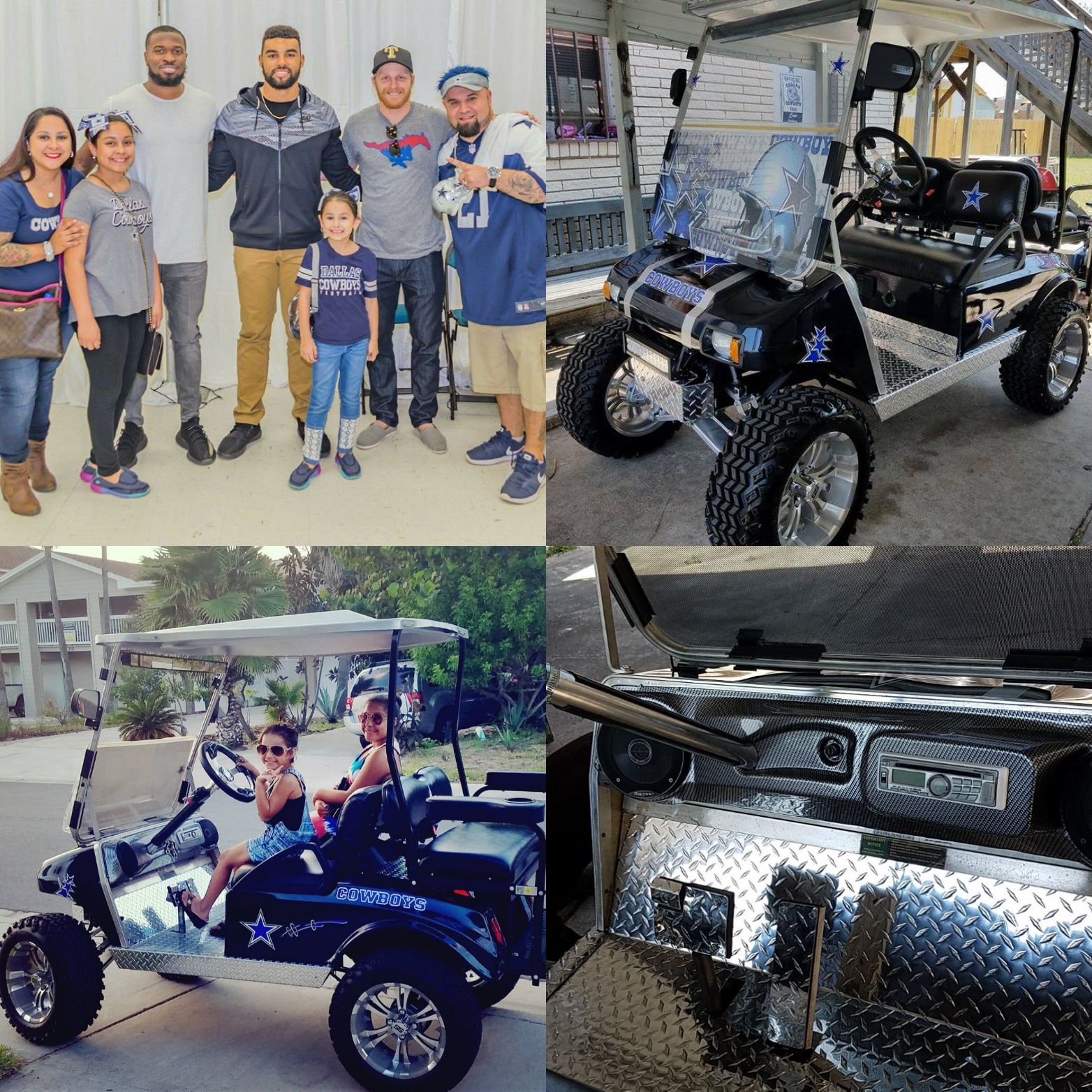 Hardworking husband and father, Victor Luna, of the Rio Grande Valley in Texas, (right in our backyard in Houston Texas!) is not only a golf cart enthusiast, but a huge Dallas Cowboys fan! We are absolutely loving his Dallas Cowboys themed golf cart! A true family man, Victor is pictured with his wife and 2 daughters and you guessed it, the Dallas Cowboys themselves! How awesome! We are so glad to have Victor as a valued customer and can't wait to see all he'll do in the future! Go Cowboys!
---
June 2017 Customer Carts - Ken Marler!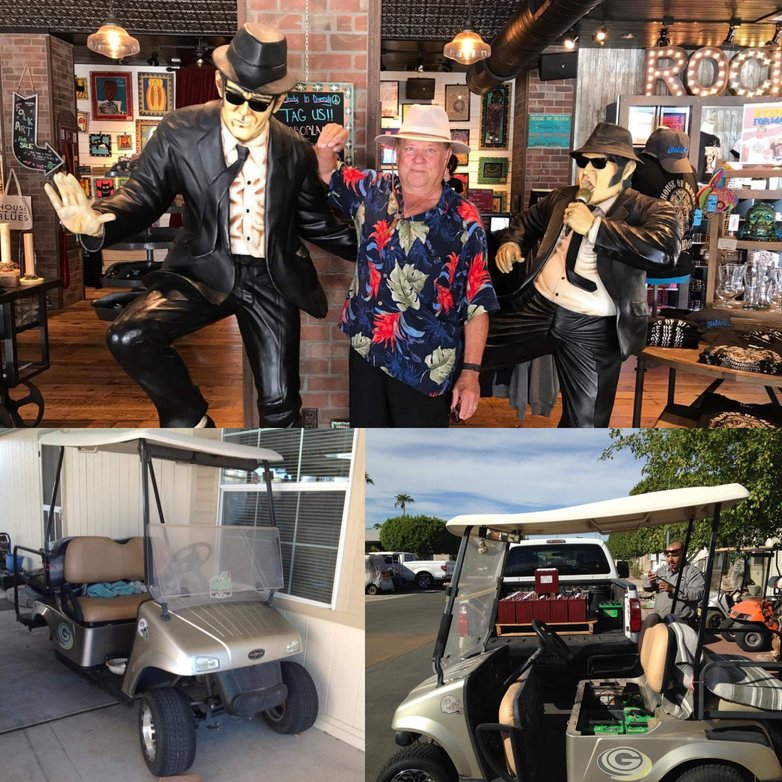 Retired, Ken of Yuma, Arizona is an asset to his community, selling golf cart batteries and dedicating his time to helping friends and neighbors repair their golf carts. With his main strength being electric, he also repairs gas golf carts. A jack of all trades you could say. What a guy! Here are some photos of Kens work and his most recent Disney vacation! We're so glad to have Ken as one of our valued customers and look forward to seeing what he'll do in the future!
---
Would you like to see your golf cart featured here? We always love hearing from our customers and seeing your golf carts! If so, email us at Support@GolfCartGarage.com with a photo of (1) you, (2) your golf cart & (3) a little bit about yourself and your cart. We'll get you featured on our site, our email newsletter and on the socials!