The Best Places To Take Your Golf Cart This Summer
Summer is right around the corner and what better way to enjoy the warm breeze and blue skies than to hook up your Club Car, EZGO or Yamaha golf cart and hit the road!
There are so many golf cart-friendly destinations to go to, that it can be hard to choose where to go first! You are probably asking yourself "Where are these places?!". Well, we have got the answer! Here, we have compiled a list of our favorite and most highly suggest places to visit this summer with your golf cart so, pack up your sunscreen and do not forget to equip your cart with a Golf Cart Rear Flip Seat Kit, because you will definitely want to bring your friends along on the ride!
Put-In-Bay | Sandusky, Ohio
When the Nor'Easter snow melts in the Midwest and the sun starts peeking out from behind the clouds, Put-In-Bay in Sandusky, Ohio is by far one of the most fun places you can go with a golf cart. So many fun things to do and see on the island.
Shopping
Boating
Fishing

Nightlife
And so much more! There is truly something for everyone at Put-In-Bay, from young to old.
Beginning around April of each year, visitors flock to Put-in-Bay Ohio for an affordable island retreat. So fittingly nicknamed the "Key West of the North", the main form of transportation on the island is, you guessed it, golf carts! You can rent them OR bring your own. A rear seat kit for golf cart is definitely necessary for zooming around the island with your friends and family. Do not forget a set of Golf Cart Rear Seat Arm Rests With Cup Holders for easily carrying those chilled tropical drinks with the little umbrellas!
Put-In-Bay is truly a mini paradise for any and everyone, but especially for folks who live in the Midwest, or anywhere that seems to have a year of winter. Ahhhh, sunshine!
Peachtree City | Georgia
90 miles of multi-use running, cycling and yes, golf cart roads / pathways make up the beautiful Peachtree City in Georgia.
Almost every person you see in Peachtree City, Georgia owns at least one golf cart, if not many. Ideal for relaxing drives through the woods or on the golf cart paths, picking up groceries or meeting for an early dinner at one of the local restaurants, there is something for anyone to enjoy in this lovely town in the Peach State.
Plan accordingly and you may even be lucky enough to make it to Peachtree City's annual 4th Of July parade. Dress your cart up and show off to the patriotic masses!
Go shopping, enjoy a picnic, visit the library in the center of town, visit a local eatery, fly a kite, stay at a local Bed And Breakfast. The possibilities for fun are endless.
If you are looking for a laid back vacation filled with southern hospitality, than load up your golf cart and get rolling to Peachtree City GA.
Lake Placid | New York
When most people hear 'New York' the first thing that comes to mind is congested traffic. Well, think again! If you love the outdoors and want to get away in nature, Lake Placid, New York is filled with plenty of wilderness to explore, especially along the back roads.
Golf carts are a preferred method of transport there and with a set of Golf Cart All-Terrain Tires, you will be up and down the beautiful wilderness paths with no problem. Not always the warmest of destinations as it can get a wee bit chilly being just a few steps away from the Adirondacks, you will definitely want to make sure you have a Golf Cart Enclosure on your golf cart (and maybe a sweater too!).
Great for camping with the family, hiking, fishing and nature walking. Do not forget to check out some of the local wineries and breweries for some added relaxation.
Polk County | Florida
Located right smack-dab in the center of Florida, Polk County has something for everyone this summer. Filled with history, attractions and fun, adults and kids of all ages will find something to smile about this summer. From the Fantasy Of Flight Vintage Aircraft Museum, to the Bok Tower Gardens, there is something for everyone.
If hunting is your forte, grab your camo-clad electric golf cart equipped with a Golf Cart Gun Rack and head on down to Polk County, FL. You will be bagging turkeys and larger trophy white-tailed deer in no time.
Whatever your tickles your fancy, Polk County is rich with history and friendly faces. A great place to visit this summer!
Texas Triggers | Sonora, Texas
If you are looking for some 'good eats' and high octane fun, than visiting Texas Triggers in Sonora Texas is the place for you!
Originally envisioned by host Colby Donaldson of the History Channel's "Top Shots", Texas Triggers offers a shooting ranch / theme park that features several challenges that come straight from the show. Hop on a tricked out golf cart in a high-octane target-shooting challenge and get your blood pumping!
Offering the ultimate entertainment experience, you will love everything that Texas Triggers has to offer.
And do not worry, we have not forgotten the kids! Located also in Sonora Texas are a multitude of different attractions for young and old.
Fort Concho National Historic Landmark
Sonora Golf Course
Franklin Drive Thru Safari
And so much more!
Do not forget to enjoy some authentic Texas-Style BBQ while you are there. Yummy yummy!
Imperial Sand Dunes Recreation Area | Glamis, California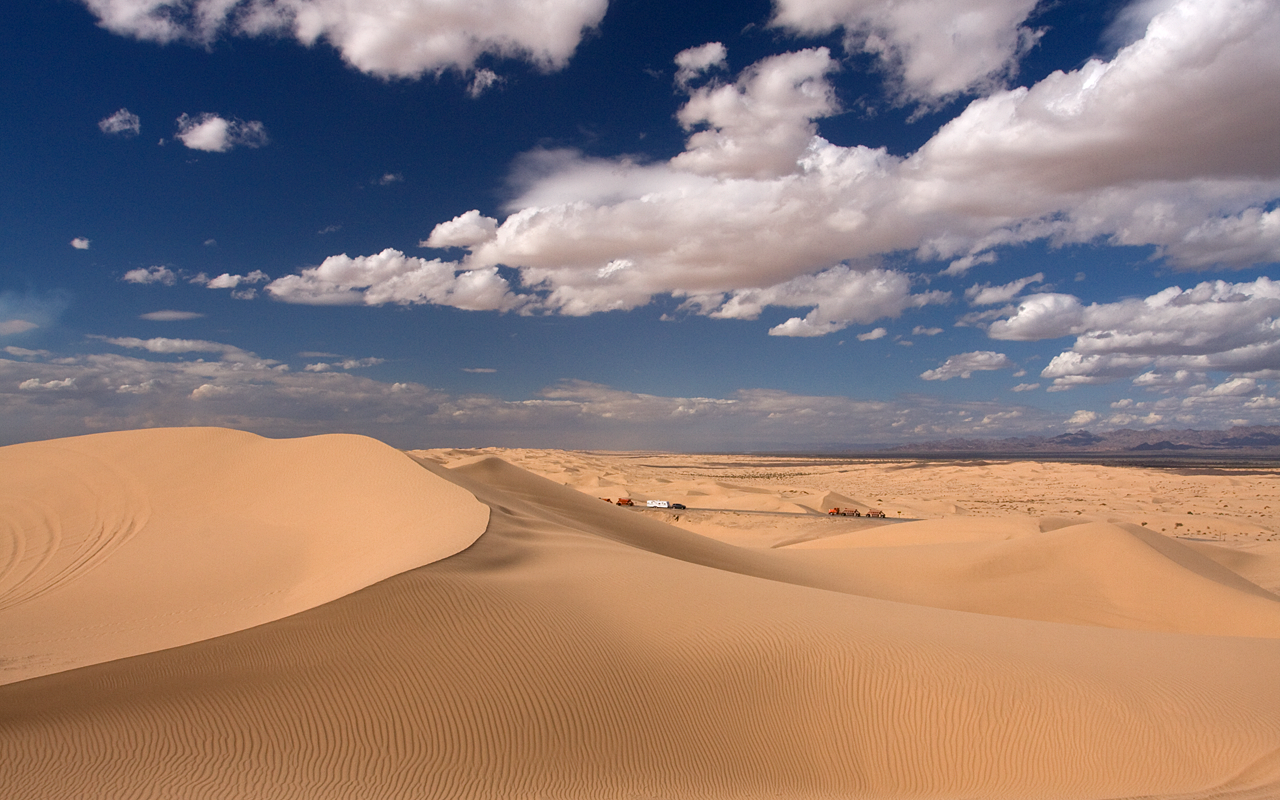 If you like high-action thrills, than surfing on sand dunes at the Imperial Sand Dune Recreation Area in Glamis California should provide you with the thrill you are looking for!
40 miles of sand dunes reaching as high as one hundred feet await you, offering an adventure to last a lifetime! Navigating your way to the dune will be so easy in your golf cart and while you cannot use your actual golf cart for dune surfing, it is much much much easier than walking there.
Named after the desert, the Mojave All-Terrain Golf Cart Tires are perfect if you plan on using your golf cart in or around sand as they are made to withstand that tricky terrain. You will want to make sure that your golf cart is equipped for that sort of ground when planning your visit.
Catch some air and launch off the dunes, or take a slower pace and soak up all of the natural beauty that the desert has to offer. Whatever you choose, you will love visiting this location.
While you are there, be sure to check out some other attractions such as the:
Holtville Hot Spring
Humble Farmer Brewing Company
With all of these places to visit with your golf cart, where will you go this summer?!
Are you following us on Facebook yet? If not, you will definitely want to join the party!
Further Read
Golf Cart Running Slow? 5 Common Reasons Why
Buying Used Golf Carts | What to Look For
The Health Benefits Of Golf | How Playing Golf Can Improve Your Life & Better Your Health