Extreme Golf Cart Makeover (Season Finale)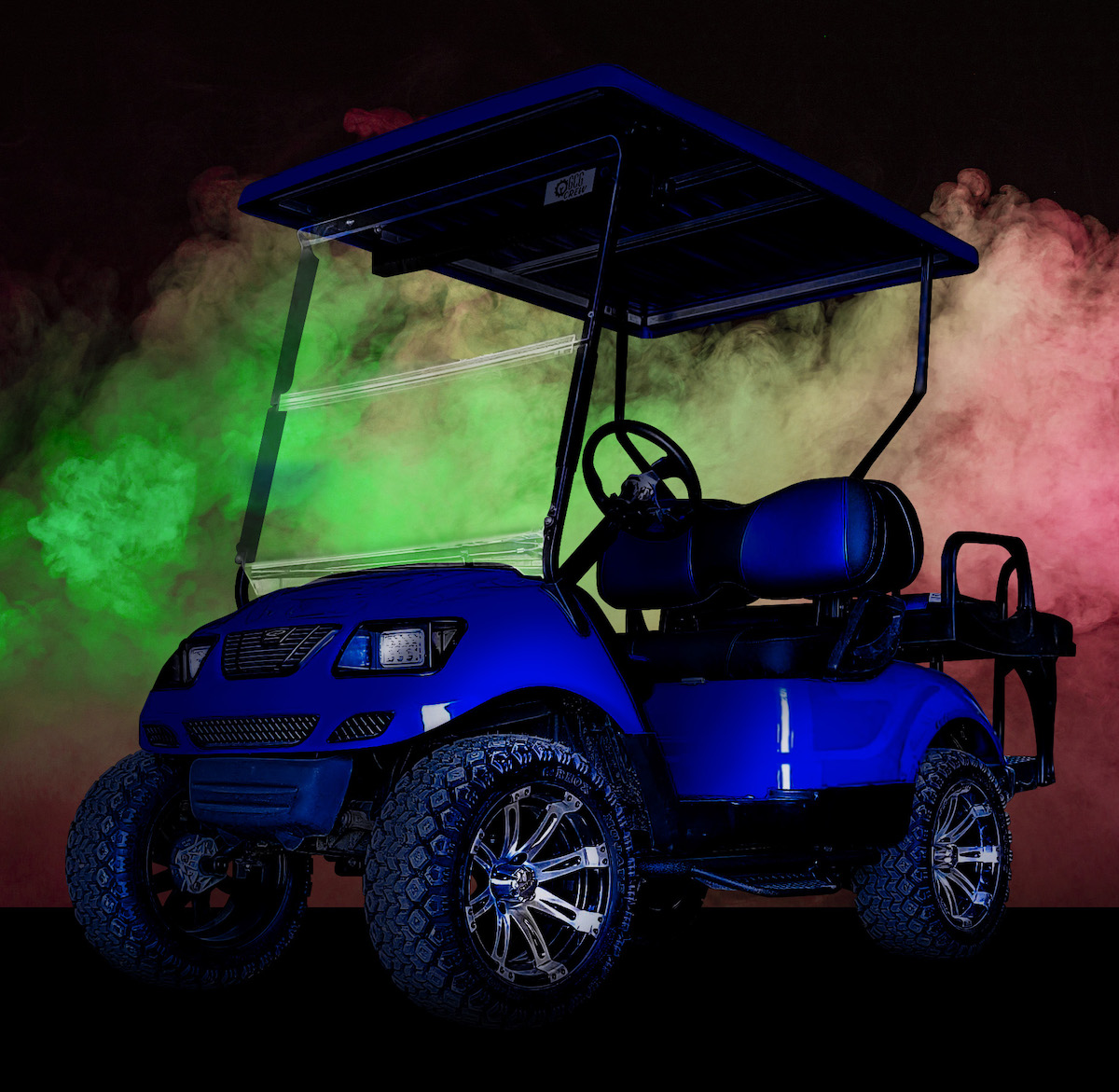 The Extreme Golf Cart Makeover Series just keeps getting better and we can't wait for today's episode as it is the very last in this amazing series! Our golf cart experts (Dave and Nick) have fully transformed the Yamaha G29 into an all-new Golf Cart, which you'll love! So stay tuned to see as it all comes together here in this episode, which promises to be not only informative but also fun.
In this episode, we'll take a look at how far our team has come in working on Yamaha G29. From when it first arrived as a used golf course cart to its current full custom look.
And the Flashback starts!
Here's a quick flashback of a golf cart from the golf course condition to a fully remodelled state. Take a quick look at how we upgraded the golf course cart with Double-take's great customer ride upgrade kit.
Step 1: Research and Purchase
After we researched and purchased our Yamaha G29, first we did some basic maintenance and cleaning. After that, we began the actual makeover.
Step 2: Installing Custom Wheels
We lifted the cart three inches and installed larger tires with custom wheels, which gave us an instant great look of the cart. We also shared our measurement on the height increase and the resulting speed increase so you can see how much better it looks.
Step 3: Removing the old Bodyand Placing New
We removed the cart's body and pretty much everything else above its chassis to prepare for our real transformation. With the new body panels prepped and wired up, we place Double-take's vortex kit on top of them to create a completely custom design. A Customer century dashboard was matched perfectly in blue with an excellent black diamond plate flooring from Madjax!
Step 4: Installing New Seats
The seats on this project that followed wound up being the big head turner. The quality of this seat beats all other seats we have installed until now. The color match to the rest is great, but it's also very comfortable and has a fantastic fabric that feels even better than what you would expect from looking at them!
Step 5: Installing Rooftop, Steering Wheel, and Mirrors
We wrapped up the custom work with a new rooftop to complete the overall look and then final details. The last part we installed was a pilot steering wheel and four panel mirrors from Double-Take. But we didn't stop there. To give this cart the ultimate X-factor, we lowered its entrance by eight inches with some seriously tough-looking armoured nerf-bar steps from Madjax.
Watch the complete series on our YouTube channel.
Shout out to All the Winners
Thanks to our winners and our followers from all your friends here in the Golf Cart Garage. We couldn't be more thrilled with how things have turned out this season, and we're looking forward to sharing more Extreme Golf Cart makeovers with you.Watch our Extreme Golf Cart Makeover Finale video to know about the winners.
Season 2 is Coming Soon!
So we renovated a Yamaha G29, updated our studio, and for next season we're working on a poor EZ-GO TXT that spent its whole life as a service cart on the golf course. Just like this season, there will be sweepstake prizes, tips & tricks, before/after, and much more.
And the best part is the whole transformation will be using the Madjax brand. So, we'll be moving on to a brand new cart that will get the complete Madjax treatment in season 2. This season, our favorite installation (nerf bars, the flooring) is from Madjax. We're impressed with the quality, simple installation, great packaging of these products, and the fact that so much is made right here in the USA.
Make sure to join us for season 2 to see the big plans for this cart. Do not forget to subscribe to our YouTube channel for more updates.
We Are Just a Step Away!

Just stop by Golf Cart Garage or give us a call if there's anything we can do to help with your project.
Further Read
Extreme Golf Cart Makeover (Episode 8)
Extreme Golf Cart Makeover (Episode 7)